Signature of an agreement between ASMEX, GIZ and SIPPO A support program for date producers in the Zagora region is launched
SIPPO Morocco with its BSO ASMEX signed a partnership agreement with the Project for the Promotion of the Economy and Local Development (PEDEL) of GIZ on 14 October 2020. This partnership aims at the support of economic interest groups of date producers for the marketing of Zagora dates and their promotion at the national and international level.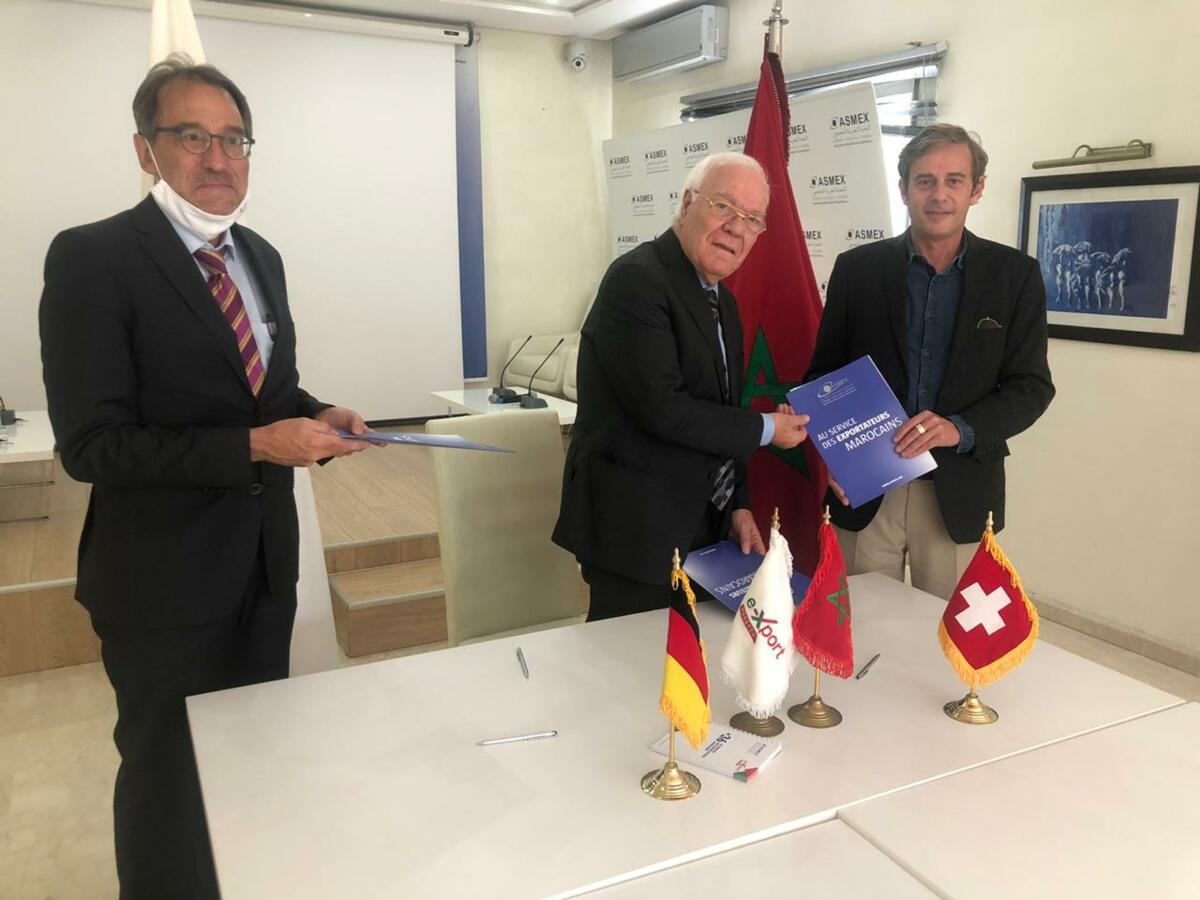 The three partners will make all their technical resources and networks available to producers, thus providing them with global support to strengthen their management and marketing capacities at national and international levels. The final objective is to increase the performance and the marketing of dates from the region through modern distribution channels in Morocco and abroad.
The dynamics of promoting the date value chain is reinforced by this intervention of key public and private actors and their involvement in the field. This leads to a lasting revaluation of the income of groups and cooperatives which are members of economic interest groups and the creation of new jobs.
These three partners provide support in three areas: training and coaching on management and marketing; the facilitation and strengthening of business links with buyers from large-scale distribution at the national level and awareness-raising and training on the specificities of international markets in terms of marketing and exports. In addition, GIEs will be prepared and get advice how to participate in international fairs, and they benefit from the facilitation of business links with international buyers. They will also get access to networks with key public and private actors in order to build business relationships with ASMEX members and international business partners. The support economic interest groups receive for the exchange of experiences between them, and the integration of other public and private actors in the promotion of the date value chain will further allow them to take ownership of the procedures and gradually take the lead.