Informative Session on ITB Berlin 2019
Informative Session on ITB Berlin 2019 was organized by the Agency for Promotion and Support of Tourism in the Republic of North Macedonia on 26 February 2019. The info-session was part of the agency's good practices to support tourism sector's companies in their efforts for efficient promotion at the world-renowned trade fairs in tourism.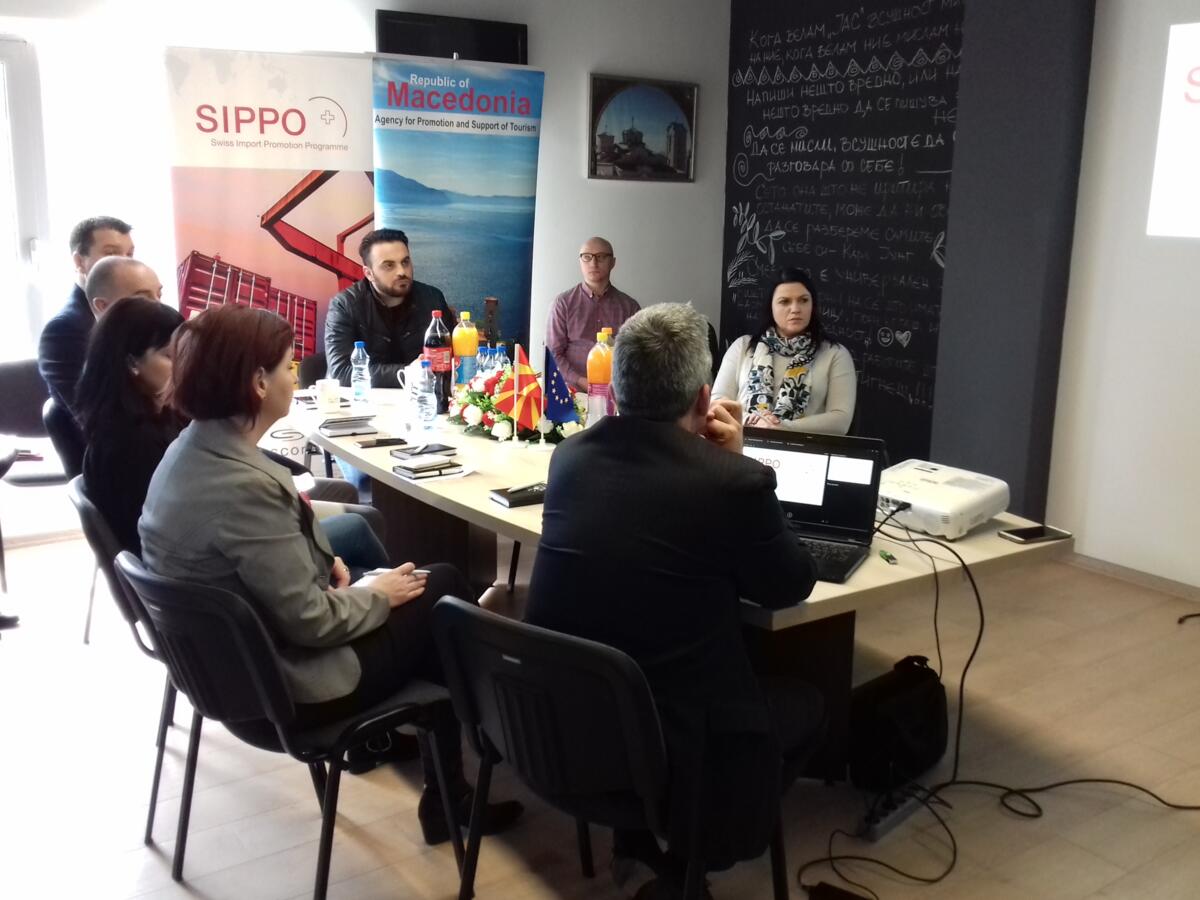 Tourist agencies and hoteliers - all exhibitors at the North Macedonian national pavilion at ITB Berlin 2019 participated in the informative session organized by the Agency for Promotion and Support of Tourism in the Republic of North Macedonia. The info - session is part of the agency's efforts to introduce this good practice aiming to support tourism business community towards efficient trade fair promotion. Six exhibitors and alongside with the agency's staff had opportunity to gain latest information about the German and European tourism market by the Slovenian tourism expert, Mr. Gorazd Skrt, who shared with them news, latest industry trends as well as his experience on effective trade fair promotion.
Throughout the presentation, Mr. Skrt informed the participants about current state-of-art for supply and demand of tourism products in Europe and the common preferences of German and European travelers in this context. 
Furthermore, Mr. Skrt encouraged open discussion with the audience while presented the latest traveling trends for 2019 and how to create Macedonian tourism offer by using local resources and being aligned with the global trends. The session continued with discussion on buyer's behavior at ITB and overview of top German tour operators who enlisted Balkans in their product portfolio. The topic on Responsible tourism was also part of the agenda as ITB is excellent opportunity for the participants to get the latest up-dates on the subject. 
The short survey on participant's satisfaction from the info session displayed remarkable results. All the participants assessed the agenda as "very good" and "good" and believe such info sessions are useful for them.